The ITIL 4 Foundation is now published and Efecte, as one of the first players in the industry, has implemented the suggested changes in the Service Configuration Management practice.
ITIL 4 brings a lot of welcomed updates to the best practices of service management. A lot has been written in recent weeks about the increased focus on agility and service relationships in the service value chain. Little, however, has been said about concrete changes to core practices that the majority of ITSM practitioners have already implemented in accordance with ITIL V3. One of the tangible changes is a more modern view on infrastructure management in the CMDB (Configuration Management Database). The terminology of "SaaS components" and "Cloud Infrastructure" are now explicitly mentioned, recognizing the ever-growing trend to use cloud-based services.
Efecte has implemented the suggested changes from the Service Configuration Management practice in its CMDB baseline, adding new templates for SaaS components and Cloud Infrastructure. The new templates are linked to other templates such as the Integration and Supplier templates similar to the Application and the Server templates.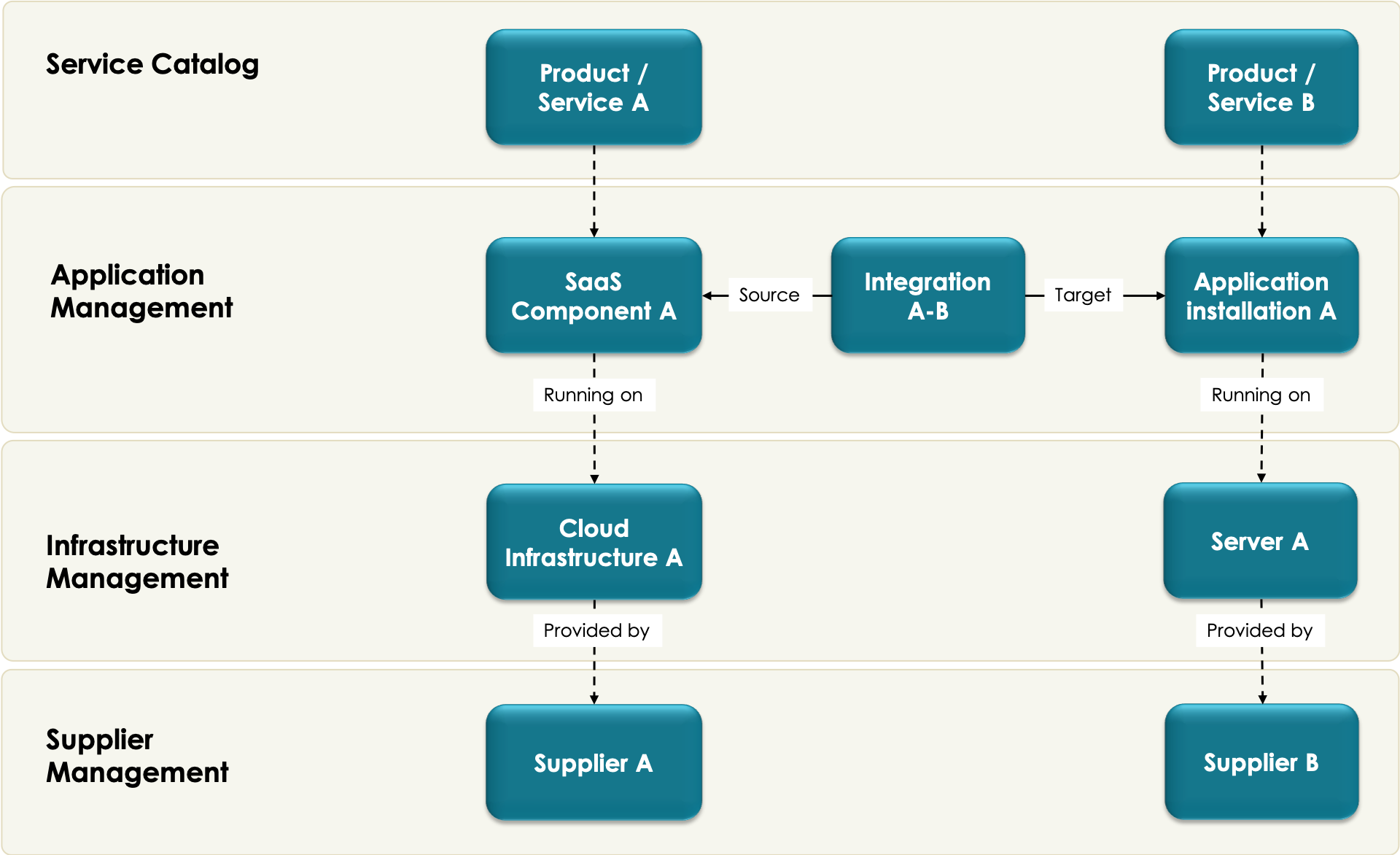 Figure: Illustration of Efecte's CMDB data model from the service perspective
ITIL 4 is explicit also about one new factor in designing your CMDB: data sensitivity. As part of the Service Configuration Management, it is important to record whether a local application or SaaS component carries sensitive personal information that may be covered by the EU GDPR or other regulatory requirements. If such information is contained in the Configuration Item, then a responsible Data Privacy Officer should be assigned. Efecte has enhanced its configuration to include additional attributes for recording this information.
Relationships between different Configuration Items play a similar role in ITIL 4 then in ITL V3 for the purpose of Service Continuity Management, Change Control, and Supplier Management. Efecte's existing CMDB baseline has these relationships already covered which will maintain their importance also in the future.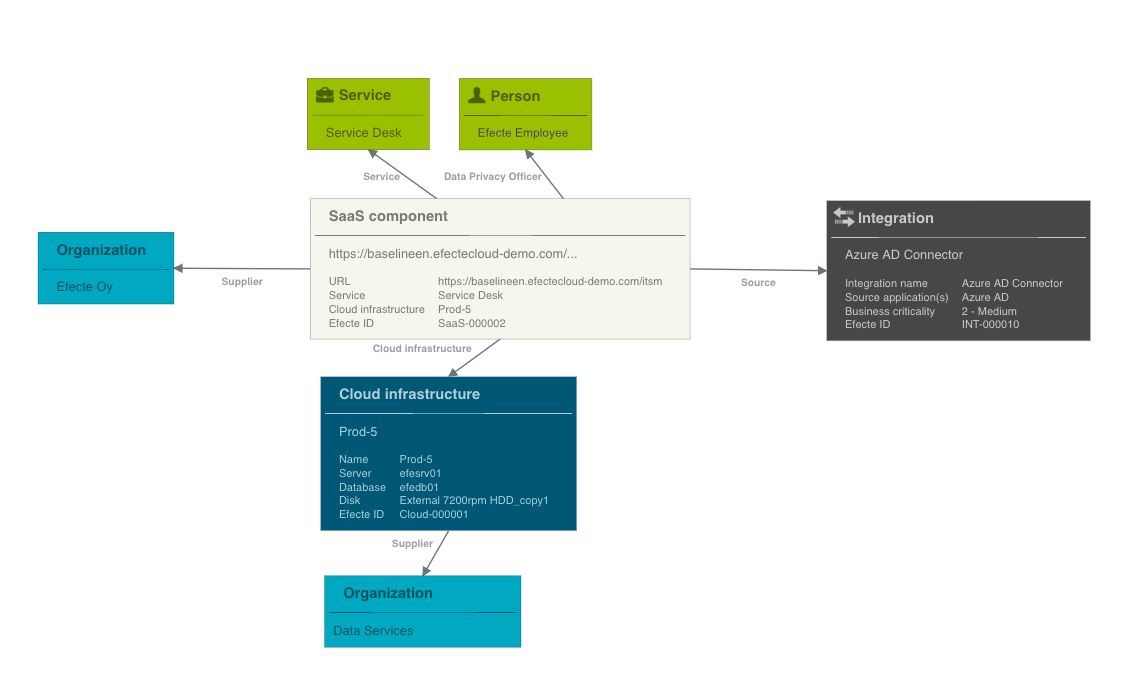 Figure: Screen capture of the new SaaS compoment template and its relationships
The updated Efecte ITSM baseline is available for all new deployments immediately. Existing customers can download the new Cloud Infrastructure and SaaS templates from the Efecte Community now.
Further reading on ITIL 4:
ITIL 4: is there any value in saving money?
Hidden gem in ITIL 4: Incident and Request get a new friend
Whitepaper: ITIL 4: Agile revolution or repackaging the old?
View to our webinar: ITIL 4 is here - what should we expect?