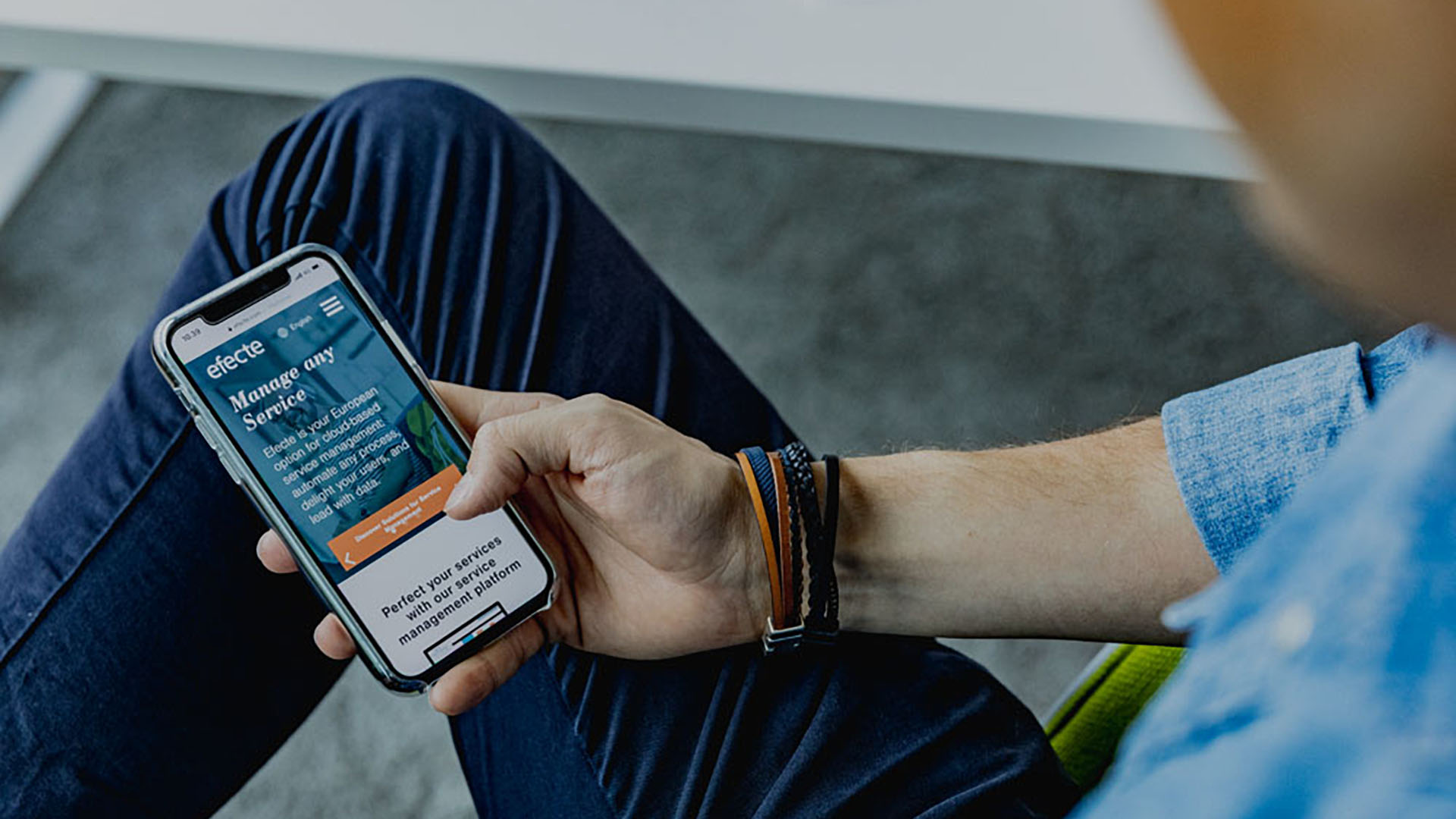 If you are a consumer of media of any form, megatrends like Cloud, Digital Transformation, and Everything as a Service or XaaS are close to impossible to avoid these days. This posting does not provide a radical variation to that buzz, but it will hopefully shed some light on the XaaS acronym and why you maybe should care about it.
XaaS in the IT domain: Pizza as a Service
Everything as a Service, X as a Service, XaaS is often defined quite narrowly, to be a term for the IT domain only. In that context, it stands for the act of moving workloads, processes, or solutions to the cloud and the different levels on which an organization can choose to do that. In XaaS, the "X" is interchangeable for any letter and with that, more four-letter acronyms come to play: IaaS (infrastructure as a service), PaaS (Platform as a service), and SaaS (Software as a Service). The differences between these three levels may be effortless for the IT crowd to master, but difficult to explain for anybody coming from outside.
As cloud applications make their way into the line of business and business functions, CMO's, CHrO's, and CSOs would need to understand what is going on, too. Describing the different levels of XaaS to people deep in the business might sometimes feel like an impossible task, but thankfully some bright minds have thought of smart analogies for it. The best one I have come across is the one below from IBM's Executive Software Client Architect Albert Barron. Barron describes XaaS, i.e., On-Premises IT, IaaS, PaaS, and SaaS, with the analogy of pizza: Do you want to make it from scratch at home, or do you want to get it carried to your table in a restaurant?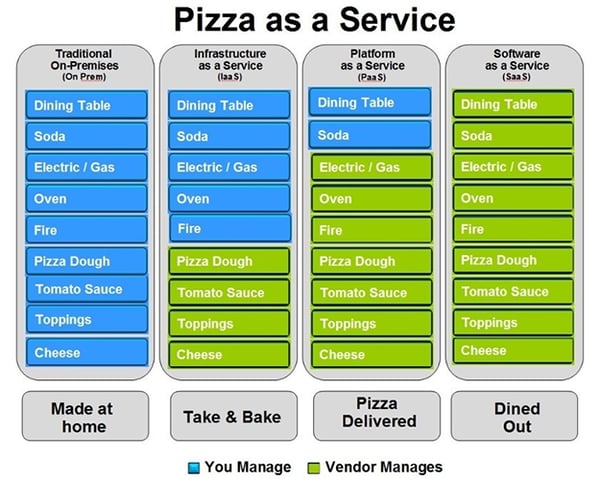 Figure: Pizza analogy of what is XaaS in the IT context (Source: Albert Barron, IBM)

XaaS as Industry Disruption
Information Technology's transformation towards XaaS is a given and has been that for several years. However, even more transformative and exciting today are the broader implications of XaaS, i.e., really offering Everything as a Service. Which are the industries that have been or are being entirely disrupted by the following two trends: consumers and organizations realizing that many products are too expensive for them to own, as they often use them only 20% of the time or need only 20% of their functionalities? Or the demands of the market that are continuously increasing, as customers are asking for new features at an increasing speed, and as consumers can compare offerings online in real-time? These two forces are moving more and more industries towards selling experience and service, instead of physical products. Customers only pay for what they use and purchase from the best provider, and companies can utilize their valuable assets in the most efficient way to serve several customers.
The most fundamental part of the XaaS disruption is that the customer no longer wants the responsibility of the product. They are only interested in the experience and the outcome. Therefore, the XaaS worldview is sometimes also referred to as the "outcome economy." The pizza-lovers nowadays may not want to worry about the cheese and the toppings. Instead, they want either a frozen pizza ready-for-the-oven, or even the whole experience with checked tablecloths, Eros Ramazzotti, and candlelight.
Capabilities Needed for Hot Pizza
The catalyst and enabler for offering Everything as a Service is digitalization: the providers have to be able to measure their performance against customer expectations and the value promised. Performance measurement and corrective actions also need to happen near real-time. Such offerings have not been possible before customers, processes, and interactions went digital.
In the XaaS world, the organizational capabilities needed for offering experience and outcomes differ very much from offering a physical product. The capabilities relate to
Understanding the customers' ultimate needs and translating them to relevant Service Level Agreements (SLA), which the provider can monitor in real-time
Building a superior model for delivering the services. That is, mastering the way you orchestrate your services, automating routines, and providing transparency to bottlenecks
Selling and monetizing the value you can bring and understanding the cost related to each aspect of your service
Such capabilities do not automatically reside in an organization that has traditionally operated in the world of products. To support them, a XaaS provider also needs to have the right tools that allow these three capabilities to realize.
XaaS - the guerilla tactic for challenging your Goliaths?
XaaS is a set of capabilities, a set of tools, and a way of seeing the world. As such, it has the potential to be a competitive asset in many industries, difficult to replicate. Efecte admits being the "David" in the IT Service Management (ITSM) industry. We are the apparent underdog and the challenger. We need to face the global Goliaths by using unconventional guerilla tactics, agility, and customer intimacy. We believe one of the possible guerilla tactics is providing hot pizza in a cozy atmosphere, instead of cold cheese and dough.
With Efecte's mid-market customer scope, many of our clients also have challenges similar to ours. They, too, are facing global giants. Their Goliaths may come from their own industry or be digital multinationals that are expanding to new territories. These challengers need to find new, innovative ways to deliver their customers the experience and value they ultimately need. We at Efecte strive to travel the journey to Everything as a Service with those Davids, sharing best practices, and offering our platform for providing experiences that delight customers and end-users.
In a world of "servicification," how do you make sure your pizza is hot and your chairs are comfortable?
If you want to learn more about how Efecte has helped our customers in industries ranging from Managed IT Services to retailing and airport security in the Everything as a Service, the XaaS world, please download a collection of our customer stories here. You will learn how organizations have mastered their service delivery operations, gained full visibility on team workloads, bottlenecks, and SLA achievement, and can offer premium service to their customers.