For everyone in the industry Enterprise Service Management has for a long time been THE buzzword. Still, one sometimes is amazed of how people seem to perceive and implement Enterprise Service Management differently. Personally, I believe it is vital that the user journey is as clear cut as it only can be. The user should be the focus point of designing any digital service while keeping in mind the business objectives.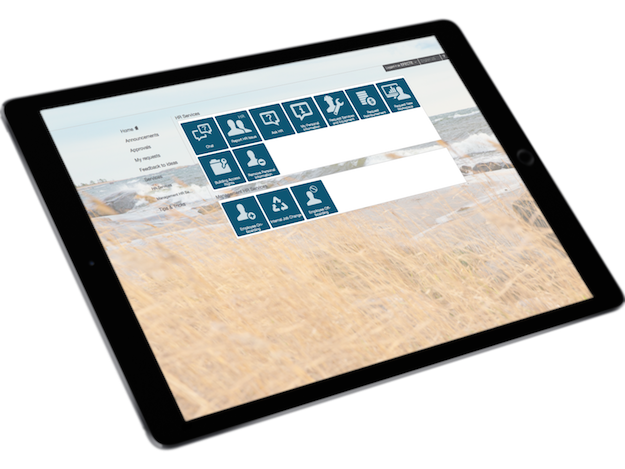 For a self-service portal to pass as a relevant enterprise solution, few fundamentals are expected. Being able to talk the native language of the users is key, regardless of the business domain an application belongs to. Also, it is fundamental to identify the needs of employees from different parts of the organization. They might differ significantly from unit to unit calling for tools that adopt flexibly. Some parts of this flexibility are for the actual solution to solve some requirements are part of clever service design to address.
One of the obvious things is the ability for employees to discover services easily and identify the context for a service. To support this, Efecte Self-Service provides effective means of organizing available services to dedicated categories. This allows grouping of services under HR, Identity Management, Finance, IT Services, Purchases, and other categories. Based on recent experience it seems there has been a warm welcome for this approach with Efecte's self-service portal.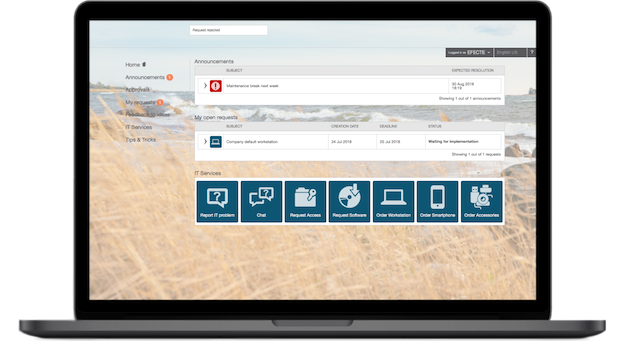 Like with any user interface design, a service is not made relevant merely by naming it or putting in place appropriate visual clues. The perceived experience of an enterprise self-service consists of the dynamic workflow, the pre-filled information, and the live tracking of service request status.
Keeping the service user in focus is the key. Simplicity, purposefulness and relevancy will help every stakeholder to achieve their targets and improve the efficiencies of an organization as a whole. And we at Efecte are building solutions based on these principles: simplicity, purposefulness and relevancy. Let us know how we are doing…