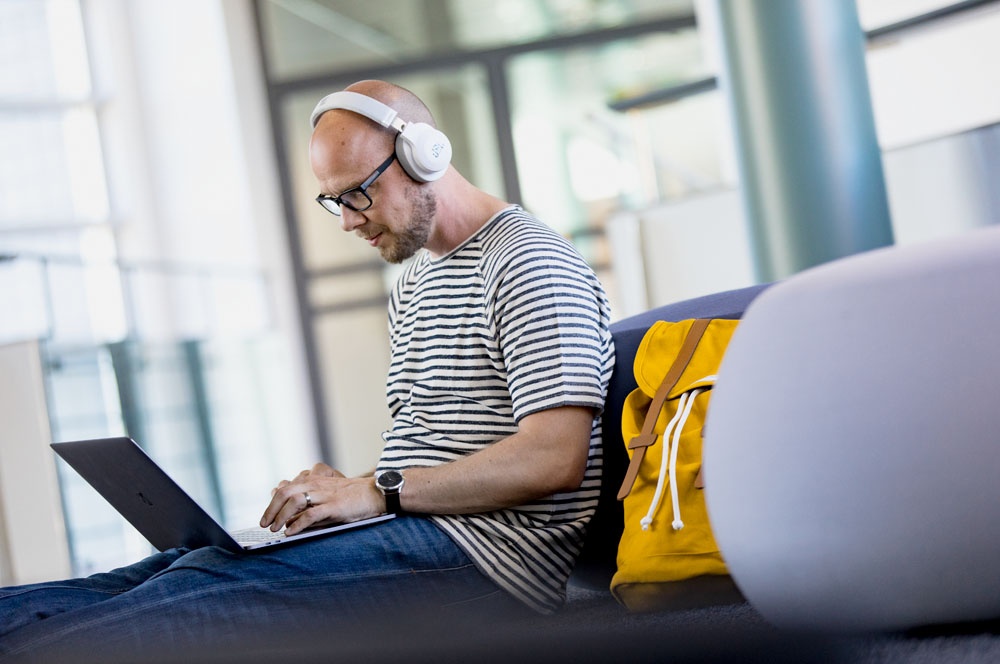 "Has anyone called the repairman, yet?" someone shouted in the shared kitchenette of the office break room. Apparently, the water dispenser had broken again. Almost every day my colleagues and I had to call out the repairman and drink bottled water instead. I knew something had to be done before all of us would waste away with irritation and dehydration. And that something comes close to Enterprise Service Management.
Admittedly that sounded a bit staged but accurate and true nonetheless. The truth is that we needed to automate the repairs of the malfunctioning water dispenser because none of us had the time for daily phone calls with the repair service. After having a discussion with the facility manager of the office building, we decided to build a suitable IT service management for the requirements of facility management.
Building a ticketing service and workflow for a facility manager to help with fixing our water dispenser and other kitchen equipment was a real-life example of implementing IT service management for non-IT management. We strategically structured IT technology to cover completely non-IT areas of a company. We can call it enterprise service management.
Read more on how business areas will be more successful in the future with data and tools, such as automation of processes here.
Enterprise Service Management - Using ITSM Principles In Other Business Areas
From a purely technical point of view, enterprise service management is nothing fancier than a book of records with a good looking front-end. What I mean is that in enterprise service management we are dealing with data only, just like in IT service management. It is really simple: you can actually create an incident for a broken water dispenser, coffee machine, laptop, etc. and handle it with the same processes as in IT management.
But why should other corporate service providers such as HR, legal management services and finance management be centralized?
Because these business functions have similar operational and service management requirements and they can benefit from proven ITSM best practices and capabilities such as ticketing, workflow, and automation, knowledge-management and self-service.
The major advantage in starting to utilize IT service management in non-IT services, or let's call it enterprise service management, is that all the relevant data already exists. Data on the end-users, locations, cost centers, etc. are already centralized in the system. And when you tie this relevant data together with all of the functionalities, such as user-friendly UI, end-user portal and the workflow engine, you will eventually benefit not only from the operational smoothness but also time-effectiveness and cost-efficiency brought by the concentration. Who wouldn't want that?
Anyone can initiate Enterprise Service Management
Who's in charge of driving enterprise service management for an organization? The enlightened guess would be that it's not the IT manager. Unless you want to be a clever IT manager and visualize the IT department's contribution to the business value not as a cost center but as a profit center. In that case, you'd be looking around for any paper-based processes and pain points in your organization that you could cover. It's normally HR and facility management where you can find them. If you want to read more about how IT can drive for sales, there is a blog about it here.
Let's return to the broken water dispenser. Our IT manager was not the initiator for the development of IT-based facility management in our office building. The initiators were all of us thirsty employees that were annoyed at constantly having to call the repair guy to fix the water dispenser.
Probably after concentrating and categorizing the incidents into problem management, they have replaced all the malfunctioning water dispenser with better ones. That's how not only time and money but also nerves, are saved.
If you're interested in similar case examples, read and watch videos on how Sarastia, a Finnish public organization, is using enterprise service management in service delivery.
Want to read more about the digitization of processes? Please download our ebook called "Enterprise Service Management: A path towards a digital organization".