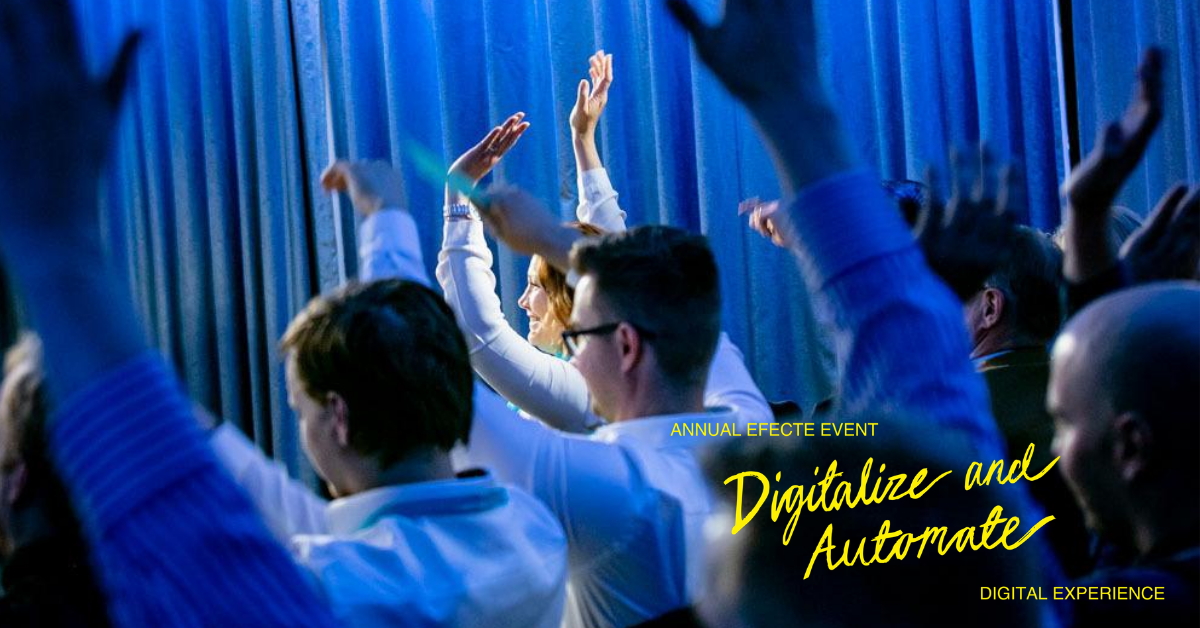 What a year it has been...
What a year 2020 has been so far! I am sure none of us was expecting the curveball that was thrown at us. While it has been a challenging year in many ways, it has also been a great year of learning and self-reflection. Many organizations have taken a giant leap in Digital Transformation as many of us have moved into a fully remote operating model, and the need to digitalize and automate processes has never been as important.
What is next?
During the summer break, I have been thinking a lot about how we in Europe will get ourselves out of the challenges that are left after the pandemic. A lot of industries have been disturbed, and many jobs have been lost. That's the cruel reality.
I believe Europe is at a crossroads, having to deal with the impacts of the pandemic, solve structural and demographic challenges, and address ever-increasing competition from other world powers. However, digitalization and automation of work will create opportunities to build long-lasting prosperity and growth also in this part of the world. It is our responsibility to ask: what can we do as Europeans to make it happen?
This is a question we try to answer in our annual event. "Digitalize and Automate" will take place on September 22nd and 23rd, and it is going to be one of the largest European digital events focusing on this topic this year.
A fully packed agenda
We at Efecte have now started the countdown for the event – it is only two weeks away. Day 1 of the event will focus on the themes of Digitalization and Automation and Day 2 will be Tech Day focused on how Efecte can help.
On day 1 we will have amazing keynote speakers like Risto Siilasmaa. Risto is the chairman of F-Secure, former chairman of Nokia, one of the leading European technology visionaries and will talk about what's up next for Europe. We will also have Brigitte Falk joining us – a visionary and the CIO of the year 2018 and 2019 in Germany.
It might be a lot to ask to join us for two full days – but I guarantee it will be worth your time. As the event is fully digital, you will have the option to pick and choose the right sessions for you. If time is not on your side, you can still just register and watch the show later! Have a look at the agenda and get your note equipment ready!
The event will be a must-attend if:
You are providing IT, Customer, or HR services in your organization
You are driving Digitalization and Automation initiatives in your business
Are interested in having a conversation on how to build long-lasting growth in Europe
Just want to hear about the future visions of automation and digitalization!
I am excited to be part of the event, and I am looking forward to seeing you there. I am holding two sessions, one talking about the digitalization of the Efecte Customer Journey and the other about our new partner program.
Our goal is to break the 1000 attendee limit out of 20 countries, and I can guarantee you that we are already very close.
Come and join this pack of industry leaders!