Many organizations are currently facing an unprecedented amount of contact requests from their customers and remote-working employees. The situation with an influx of emails and phone calls might seem overwhelming, and despite the despair, you may still feel that this is not the time to take up new tools whose implementation can take months. Please get acquainted with our customer example, where an IT Service Provider digitized and automated their service processes in just 1,5 weeks. You can see the benefits realized below and download the case example.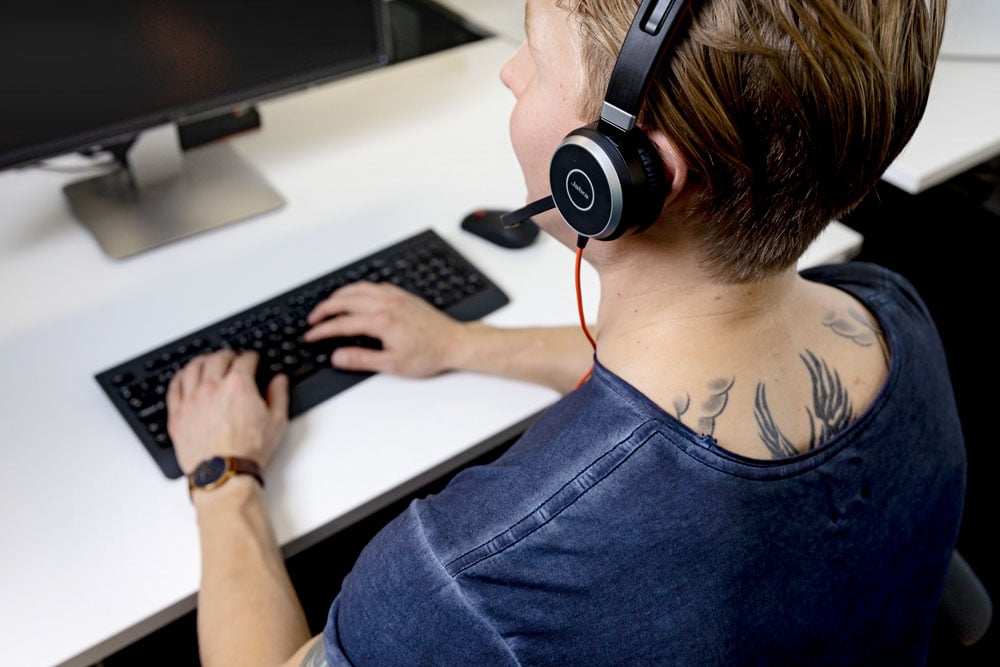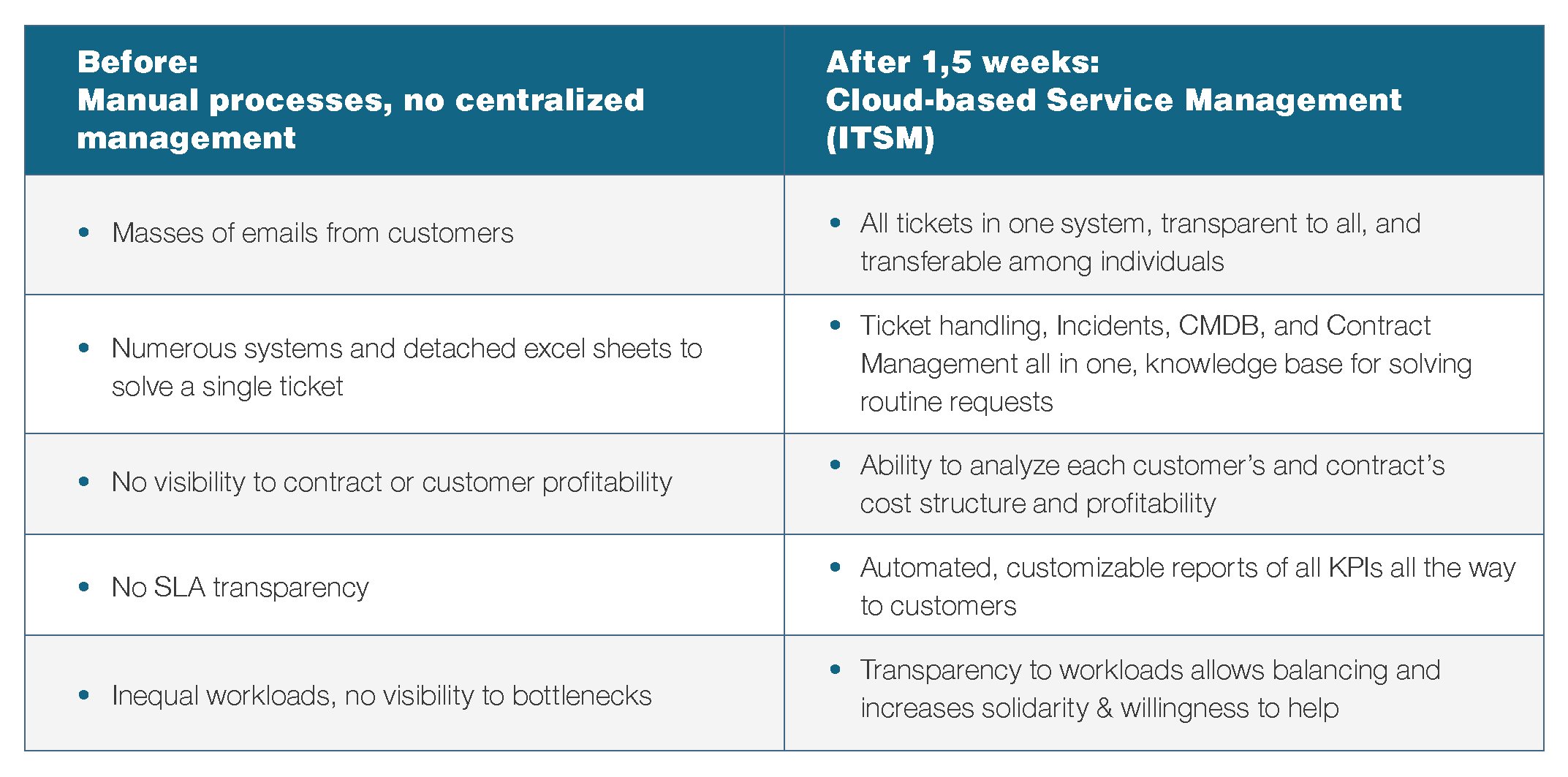 The effects of the current crisis we all live in are manifold. Maybe the most talked-about professional life consequence is the sudden rise of remote work. The requirements of working from home seem to have come as a surprise to many. For some ten years already, I have been lucky to have lived the era of "läsnätyö", which one could translate to "in attendance work." Microsoft introduced the term in the 2000s, when they established new types of office spaces without dedicated seating, with different areas at the office for varied kinds of work, and with explicit permission for each employee to work from wherever suits him or her best. I already then realized that for me, the most precious promise is the power of choice: my employer trusts me to be the one that knows where I spend my time most efficiently, and the employer puts its eye on what I produce, not when or where I do that. At Efecte, we embrace the same culture and always allow our people to choose the working style that best first them.

During the first weeks of this global crisis, it has become evident that this, however, has not been the case in most companies. In Finland, even where we tend to think of ourselves as being at the forefront of utilizing digital technologies, many companies and organizations are struggling with the sudden need to establish practical ways for their people to collaborate despite the physical distance. I can only imagine the agony felt in those IT organizations that have had to ban their employees from using video connections, to spare bandwidth for everybody, or where the sudden need for peripherals is taking all the time of the IT helpdesk. And those challenges probably remain minor when compared to those faced by educational institutions that are unexpectedly serving tens of thousands of students and teachers in remote learning settings.
No matter what the maturity of the organization to remote work was before the crisis, I believe that every IT team is facing an unprecedented number of requests and incidents from its customers. The sudden peak in tickets applies to both internal IT organizations and those of providers of outsourced IT services. It might seem that now is not the time to introduce anything new. But might thinking that be comparable to the person from the Finnish saying: too busy running to hop on the saddle of a bike?
Managing the influx of requests, efficiently routing tickets, and automating processes related to routine tasks is more vital now than ever. Taking up the tools to do that does not necessarily mean a project of six calendar-months and even more working months. We'd be happy to talk more about how your organization could start utilizing agile ITSM tools in weeks rather than months. If you want to know more about how an IT Service Provider deployed ITSM in just 1,5 weeks, please download a case example below.